What does your Repossession company need to succeed?
Repo Software

that makes life easier while strengthening your relationships with your clients?

Custom Website

build to help potential clients find and contact you?

Graphic Design

to help you visually stand out and establish your brand?

Informational Package Enhancements

to help it catch more attention?

Powerful Directory Listings

to get you listed in Local Search Engine Results?

Custom Software Development

of any form to help push your company ahead?
The Va Repo Network has your back and wants to help you THRIVE!
Update: by Va Repo
"Updates" were a wasteful time killer in the field, but we have changed this... 
Make your "Updates" build your reputation and drive more business to you!
Manage ALL of your assignments from ALL clients in one simple platform!
Become more fluid, capable, efficient and precise all at the same time!
Our Support is second to none and available nearly 24\7 for FREE!
We average 4.8 out of 5 star ratings on the Google Play Store AND Facebook!

We make life easier & help you provide superior services at the same time!
Learn More About "Update: by Va Repo"
or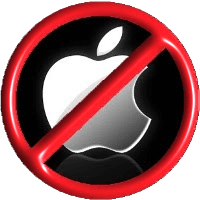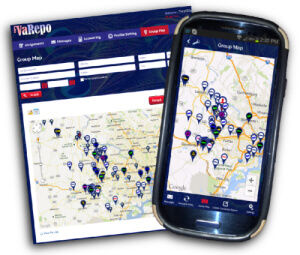 We will custom build a website exactly to your desires where you can customize everything!
This comes with as many email addresses under your domain that you wish!
Unlimited number of pages allowed within your website!
Va Repo Websites display perfectly on all Desktops, Mobile Devices & Browsers!
Monthly submissions to Directories\Search Engines for Search Engine Visibility Included!
Let your visitors search for specific Zip Codes to see if you cover and area they need service!
Custom image enhancements included to clean up images you wish to display!
Custom Logo and Business Card designs included!
Analytics built in to track visitors, where they came from and what they do on your website!
You Get Full Administrator capabilities and Education to manage your website in real-time!
You also get Full Administrator capabilities to manage your server\email addresses in real-time!
After 12 months, you own your website 100% and can do whatever you wish with it!
We can either build a custom logo for you or clean up and enhance an existing one.
Our designers can custom build animations for your team to help engage your internet viewers.
If you need simple or extensive adjustments or enhancements to your images, we've got you covered.
When you have video footage that needs adjustments of any sort, contact us to help you here as well.
The business cards we design are more like works of art rather than simple images and text.
Everything we touch is 100% customizable and built from the ground up around your desires.
Click The Logo or HERE to Learn More about Va Repo Graphic Design
Our Support team will help you adjust and enhance your existing Informational Package.
We do NOT build these from scratch as we do not distribute generic Informational Packages.
We can help adjust your verbiage and visual elements within your package to help it stand out.
All verbiage & images within your Informational package will remain 100% yours to do as you wish.
When we are complete, you will get 2 copies:
A Hard Copy in .PDF format which you can distribute via Email, Mail, Fax or on your website.
A Soft Copy in Word format which you can easily edit as desired at any time.
We will help you get listed in Local Search Engine Results with engaging listings!
Help Local Customers pull out their phone to find a local company and call YOU!
Our Search Engine and Directory Network will have you listed across 70+ Search Engines and Directories.
Your listings can include Images, Videos, Hours of Operation, Promotions, Payment Methods, Holiday Hours and more!
You can't submit these on your own as most Search Engines and Directories within our Network require our partnership.
Most Listings are Live within 72 Hours and you get direct links to all of your listings!
Easily manage ALL of your Listings through 1 single master listing!
Analytic and Reputation monitoring included.
Pay per month with full freedom to cancel at any time.

**Listings will be removed**

This is not specifically for repo services and can help those within many industries!
Click The Logo or HERE to Learn More about Va Repo Power Listings
Through our Support Network, we have built relationships with over 400 developers from all corners of the world.
Rather than having just a few developers that can figure out how to make something happen, we have the ability to devote specific developers to projects that possess the unique capabilities needed to make everything work perfectly.
Our Network has successfully deployed hundreds of mobile applications and thousands of web applications and simply have the capabilities to turn any software need into a seamless solution.
Contact Us today regarding your software needs of any sort and we will work with you to get a deep understanding of your project and support you with a solid, proven and flawless solution.