Update: by VArepo
Update: by VArepo is repo software built to help repo companies.

Provide better service to your clients
Update: by VArepo was originally designed as a personal solution for a repossession company as a way to better manage field efforts and provide a higher level of service for their clients.
Powerful, Reliable & Affordable!
Want to know more about what can be done with Update: by VArepo?
Fully Featured Web Panel
Through our website, you can use features to manage your assignments, users, maps, efforts & more.
100% Free Mobile Application
Works on Android devices only & comes with many features to make life easier for your field presence.
Live Maps
Easily understand & interact with your assignments using 700+ pins, time based triggers & a flexible user interface.
Forms
Print, Email & Save most common forms such as repo orders, delivery tickets, condition reports and more.
Automate Professional Updates
Our app asks simple questions & forms 22,000+ Updates that are ready to send to your client without editing.
Updates get backed by GPS
Mobile users must be within 1 mile of the address to create an Update & location is captured when they submit it.
Accounting
These features help populate fees into invoices & track Paid/Unpaid invoices along with payment methods.
Communication
Helps simplify communication between office staff, their clients and mobile users via emails and instant messages.
Free Client Portal
Add & manage profiles for your Clients so they can add, edit & review their own assignments via our web panel.
Unlimited Users
Freely add and manage your entire team with no charges based on how many web panel or mobile app profiles you use.
Full Admin Control
You can create and shut down profiles, change passwords & permissions as well as connect with existing users.
Flat Rate Billing
No paying to upgrade for more functionality, no additional fees for anything & your fees get locked in.
Our repo software is different!
Forget about being charged more to unlock features, or being charged based on how many users you have.  Our repo software was not designed to help you based on how much money you pay us, but rather to simply bring you in under our wing and give you free reign to use everything available.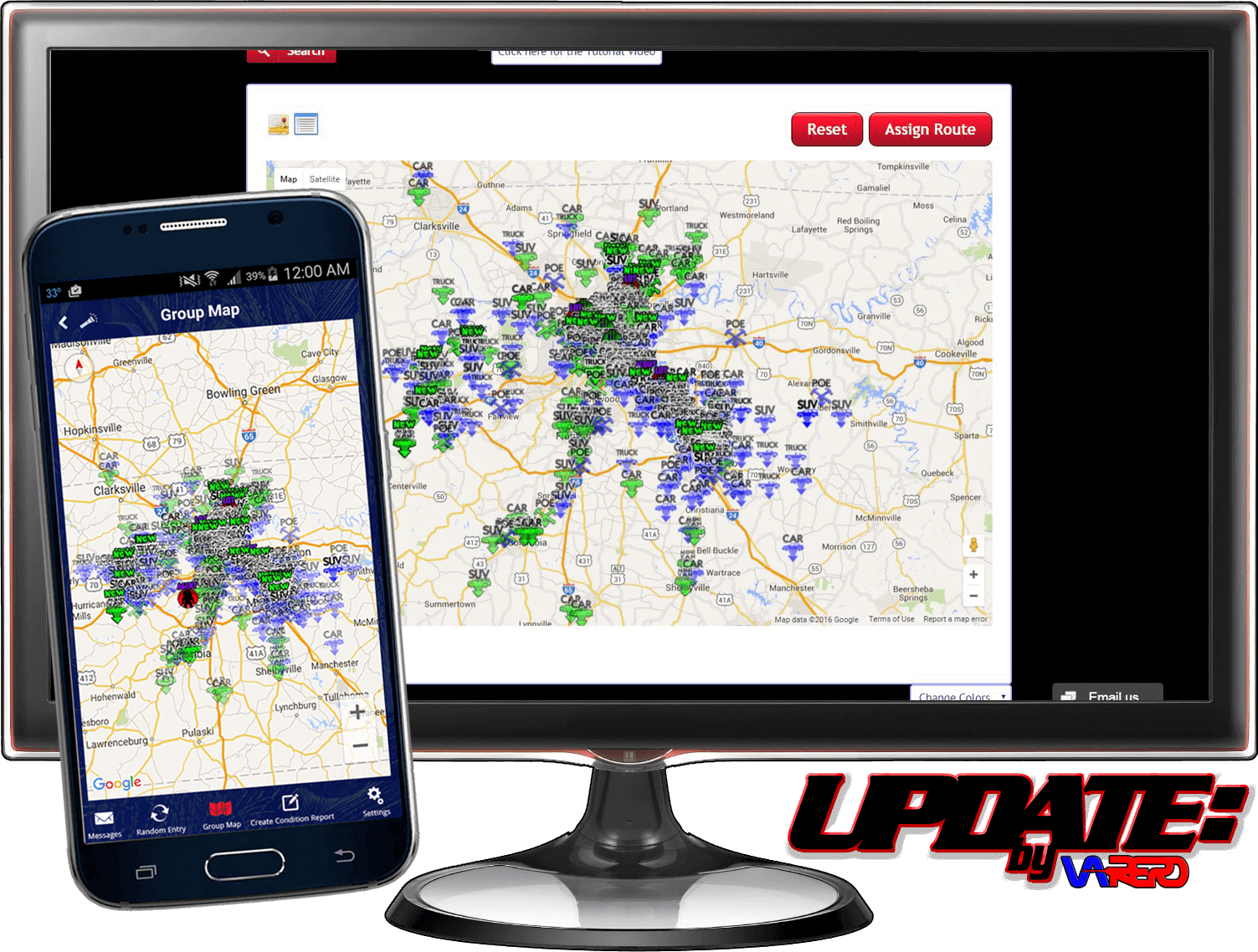 "We are in Michigan and love this app...we use it daily and our use is constant...agents use it in the field, I use it in the office. We do everything from inputting orders (one of our lien holders also inputs orders on it) to doing updates in the field to printing invoices. Any questions I have, they answer quickly. I highly recommend it!"
"Great System... Great People....Wonderful products."
"Thank you for my amazing website and all of your hard work. I love it and will forever be grateful. Thank you so much for everything you have done."
"This app works great. Love the ease of operation and all the practical information provided in the map view. The updates are a breeze. I switched from another well known site and like this so much better."
- Richard H. (Playstore Review)
"Efficient !! No better way to describe it. Millage is down on trucks. Fuel bill is down....account volume is up and we are saving money increasing our profits. Our best and most cost effective investment we have made in the infastructure of our Buisness."
- Nate B (Playstore Review)
"The Best You can't find a better Repo app anywhere, I promise you. No more paperwork in the field."
- Brandon S. (Playstore Review)